September 29, 2020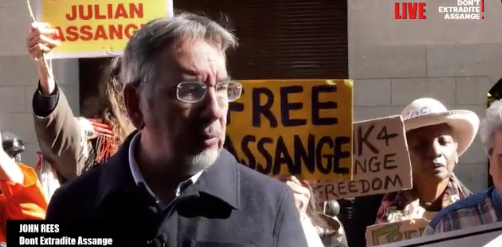 See an overview of USA v. Julian Assange here
See a thread of live-tweets of today's hearing here
Former warden: Assange would get "desolate and degrading" Special Administrative Measures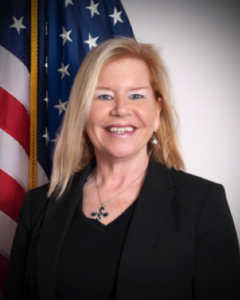 Former prison warden Maureen Baird, who presided over the Metropolitan Correctional Center in New York and who worked in the U.S. prison system for more than 20 years, testified today about the Special Administrative Measures (SAMs) that she believes Julian Assange would be subjected to if he were extradited to the United States.
At issue are Assange's potential pre-trial and post-trial prison conditions, because the U.K. cannot extradite if doing so would be "unjust or oppressive" or would subject the defendant to "inhumane or degrading treatment."
What are Special Administrative Measures?
Special Administrative Measures are a layer of extreme gagging restrictions on a prisoner that render them effectively incommunicado. SAMs are an additional layer on top of an individual prison's conditions, such as solitary confinement. SAMs are only imposed by the U.S. Attorney General after a determination is made with the input of an intelligence agency. Baird testified that in Assange's case, it's likely the CIA and the Department of Justice would be involved in the decision to place him under SAMs, and the the direction would come from Attorney General William Barr.
Baird testified about the inmates she oversaw who were under SAMs:
"Inmates were in solitary confinement, technically, for 24-hours per day. There was absolutely no communication, by any means, with other inmates. The only form of human interaction they encountered was when correctional officers opened the viewing slot during their inspection rounds of the unit, when institution staff walked through the unit during their required weekly rounds, or when meals were delivered through the secure meal slot in the door."
Inmates are allowed 30 minutes of phone time per month, she testified, and all calls are monitored by an FBI agent and must be scheduled two weeks in advance.
The effects of SAMs
Baird testified that to call conditions under SAMs "unduly harsh" is an understatement, and that they afford no real avenue to challenge or appeal. In her statement to the court, Baird agreed with Joel Sickler's description of conditions for SAMs inmates as "desolate and degrading" as well as Lindsay Lewis' description of the "devastating effects caused by isolation."
The conditions are so bad, she wrote, that she can't believe they still exist:
"I am uncertain how the BOP has been able to continue with these types of isolation units, given all the studies, reports and findings of the horrific physical and psychological effects they have on inmates."
SAMs at the Colorado Supermax
The defense and prosecution agree that if extradited, Assange would be held pre-trial at the Alexandria Detention Center in Virginia. The defense argues that post-trial, Assange would be held in ADX Florence in Colorado, the highest security prison in the United States which its former warden has called a "clean version of hell." A former prison designator herself, Baird testified today that she believes it's "very likely" that if Assange is placed under SAMs, he would be detained at the ADX in the segregated housing unit.
"As someone who spent the majority of her adult life working for the BOP and as a former Designator, who decided where inmates would serve their sentences, absent a medical requirement, or a protected Witness Security Case, I am not familiar with any alternative long-term options, aside from the ADX, for offenders under SAMs."
While the prosecution claims they don't know where Assange would be imprisoned if convicted, they have argued at length in court and by way of cross-examination that the ADX is a humane facility. Similarly, while the prosecution claims they don't know whether Assange would be subject to SAMs, they have argued that SAMs are applied for good reason, that inmates can remove SAMs restrictions, and that SAMs inmates can sometimes reduce restrictions to be able to speak to other prisoners.
Baird Contradicts Prosecution's Top Witness
Baird's testimony directly contradicts many of the assertions made by the prosecution's chief witness, assistant U.S. attorney Gordon Kromberg, in his affidavits to the court. Kromberg listed many of the social and therapeutic programs offered at the ADX in Colorado. Baird replied,
"For anyone to suggest that an inmate assigned under SAMs would be able to participate in group counseling is baffling to me. The main premise of assigning SAMs is to restrict a person's communication and the only way to accomplish this is through isolation."
Kromberg also suggested that inmates under SAMs could challenge their conditions through an Administrative Remedy process. As Baird testified today, a prison warden has no ability to modify how SAMs are applied and they are applied equally to prisoners across the board.
"During my 28 years with the BOP, there were times that I was responsible for responding to Administrative Remedies. With certainty, I declare, for the purpose of challenging a SAMs, it would be a futile process. The BOP exercises no control/jurisdiction over SAMs imposed by the Attorney General. Wardens are bound to abide by the SAMs imposed on an inmate."
…
"During my term as Warden at MCC New York, I have never seen an inmate have SAMs removed, only extended."
Lindsay Lewis: Assange will "almost certainly" be placed under SAMs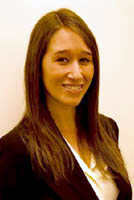 The defense then called Lindsay Lewis, a U.S. attorney who has represented Abu Hamza (whose legal name is Mostafa Kamel Mostafa), a convicted terrorist who is detained at the ADX Florence in Colorado. Central to her testimony was the fact that when Hamza faced extradition from the United Kingdom to the United States, the U.S. gave assurances to both English courts and the European Court of Human Rights that he wouldn't be held at ADX Florence without a medical exam to determine if he could survive daily activities. She said Assange would "almost certainly" be placed under Special Administrative Measures if extradited to the United States.
The U.K. courts operated, Lewis said, under the assumption that it was "impossible" that Hamza — a double amputee with diabetes and blindness in one eye — would pass such a test and therefore would not be detained at the ADX. Hamza has been imprisoned under SAMs and in solitary confinement for the last eight years and has been imprisoned at the ADX Florence since 2015.
Lewis explained in her witness statement that SAMs "limit [Hamza's] contacts not just with the outside world, but also with his family, other inmates and even his attorneys." She says the restrictions SAMs impose on her as his lawyer limit her own ability to describe his conditions to the court.
The restrictions are so absurd, she said, that Hamza was written up for violating SAMs when he "improperly tried to convey, in a letter to one of his sons, his love to his one year old grandson" because the grandson is not an approved contact for him to speak to.
Lewis also testified about the inability to redress grievances under SAMs. The prosecution's witness Gordon Kromberg suggested that SAMs could be lifted if appealed and sometimes aren't renewed after a year. Lewis testified, as Baird did earlier, that inmates must exhaust the "long, drawn-out" Administrative Remedy process before they can sue the Bureau of Prisons in court to try to get SAMs removed. Lewis said she'd never heard of any case in which an inmate successfully got SAMs removed through the Administrative Remedy process.
Anonymous witnesses to testify on Embassy spying
The judge granted anonymity to two witnesses from U.C. Global, who will testify about that company's spying on Julian Assange in the Ecuadorian Embassy in London. El Pais reports that U.C. Global director David Morales traveled to Las Vegas where he secured a contract with a company working for top Trump financier Sheldon Adelson to spy on Assange and provide recordings to the CIA. The witness statements will be read aloud in court later this week.
Background: